How to make the journey comfortable?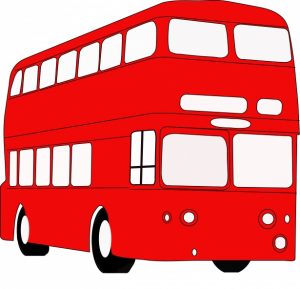 Travelling can be the most exciting thing for most of the people, but there are some peoples who feel uncomfortable even after the listening of this word. Every person asks himself how want to make the journey comfortable than average. There is no alternative to travelling, if there is a need of physical presence. Whatever your view might be but in this world of connectivity you have to travel. The most important concern is to make more or most comfortable. But one question will always raise which is, can we do travelling more comfortable even with existing public transport? The answer is yes you can, if you have some scientific techniques. 'Scientific?' don't worry, it is not like taking a pen and paper and calculating a few digits and formulas. This article will help you in choosing the seats while booking bus or train ticket.
We will find which can be the most comfortable position in any vehicle. Let us consider the example bus in this article. Many people will say they will be comfortable in a window seat. Before starting to let us understand the science of the Line. The line can be divided into millions of parts. You will say what we are going to do with it, we are not going to do anything with a million parts, but the dividing line into two parts is our concern. Let us consider the line is representing the bus's length. While travelling, the bus moves forward, backward left, right and slightly up and down. In travelling forward, backward doesn't affect more to comfort both up and down directions will definitely. Up and down direction normally occurs while passing on bad road or by speed breakers and potholes. Let us understand with different positions.
Front and Back
If you are thinking of sitting in front or back seats then we will say this is the most uncomfortable positions, it will not solve your question which is how to make the journey comfortable. Any bus will interact with potholes and speed breakers two times. One will from the first two wheels and a second will last two wheels. But the logic is bus will not interact with it at a same time, therefore you will experience jerks two times. If you are on the front side or on the back side, then you will experience it once, but the impact will more on these points.
Middle position is best to make journey comfortable 
This is the point which will be impacted very less, at this point you may experience the speed breaker two times, but the impact will be less than as compare to other points, while the front wheels are in contact with the speed breaker, the back wheel don't have any impact and same in the reverse case. But the center point will experience, nearly half of the total impact. On buses the middle seats will be more comfortable while in a cab or small vehicle the back seat will be more comfortable. This is also applicable for turning in some cases. This position will make the journey comfortable.
From the next time you can make your journey better using this simple trick. If you know this trick before reading this article then you can comment in our comments section. You can also suggest us more topic on our mail. Lonavala is also a good place for weekend you can book your cab for sightseeing in Lonavala at LonavalaCab.